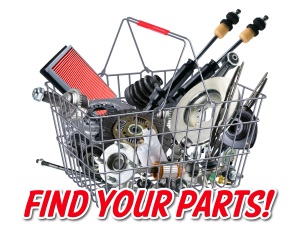 If you want to call us a junkyard that's okay by us. We prefer "salvage yard," but these days we are known as automotive recyclers. We have been a family-owned and operated business since our founding in 1973. We've grown a lot since those days but we have never lost sight of our dedication to offering quality used auto parts at the lowest prices possible.

We have a state-of-the-art and environmentally friendly facility with over 20 acres of foreign and domestic cars and trucks to meet all of your parts needs. If we don't have what you're looking for, we'll track it down using our free nationwide locating service.

Our 65,000 square foot warehouse is packed with tens of thousands of quality parts that have been inventoried and ready for a quick sale.

We are a full service automotive recycling center. That means our experienced staff will fetch and load your parts while you relax in our comfortable, air conditioned lobby. We'll do the dirty work so you can keep your hands clean.

Whether you need something big like a complete engine assembly, transmission, or rear end or something small like an A/C control or parking light, we probably have it and everything in between. And if we don't have it, we'll find it.